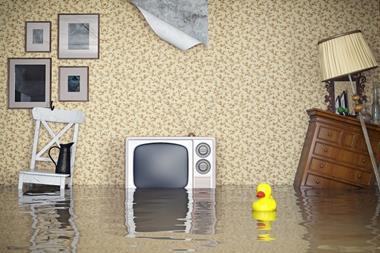 IPT and Brexit driving surge in home insurance prices
Home insurance prices rose at their fastest rate in three years in June and July this year, according to new research from Consumer Intelligence.
The market research firm also said the average home insurance premium in the UK had increased 7% in the year to July to £131, with London seeing the biggest rate increases (see table).
RegionIncrease in year to JulyAverage premium (five cheapest)London9.2%£159Yorkshire & Humber7.0%£134North West6.4%£132Scotland5.1%£131South East8.2%£129Eastern6.2%£129West Midlands6.2%£128North East8.2%£123East Midlands6.4%£121Wales7.1%£118South West6.4%£116GREAT BRITAIN7.0%£131
The price hikes are being driven by the increase in insurance premium tax to 12% from 10% in June and the effects of Brexit, where the weak pound is driving up the cost of imported materials and boosting the cost of repairs.
Consumer Intelligence said that customers are still paying less than they were in February 2014 but warned that "the market is turning" with the "record" price increases seen in June and July.
Consumer Intelligence pricing expert John Blevins said: "The home insurance market is very competitive so it is unlikely prices will rise as quickly as in the car insurance market unless bad weather claims increase.
"But it is likely we will see a slow and steady rise in prices in line with inflation and the value of the pound.
"Several insurers are reporting a rise in claims for burst pipes which is not being attributed to one single factor. The boom in extensions and people attempting to fix their own plumbing problems are two of these factors."
The Consumer Intelligence research also found prices are rising fastest for over-50s householders, who saw increases of 7.6% in the year to July.
It also found that owners of newer [properties built after 2000 are paying lower premiums than those with older homes.